A Farewell Party of Graduation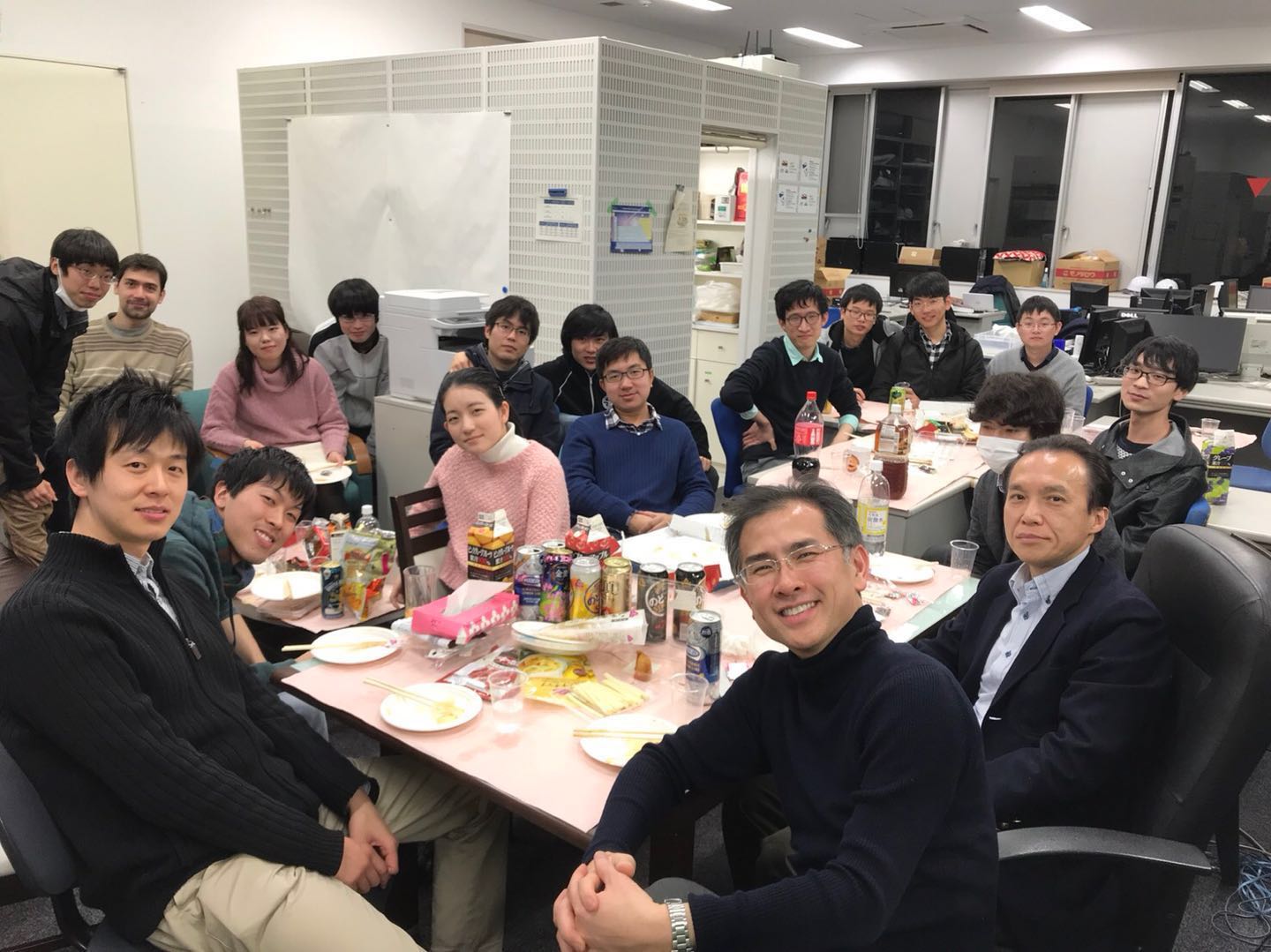 Tamada-san and Takiguchi-san are going to graduate in April this year in our laboratory. We organized a party for them.
At Party, they said their feelings in our laboratory. All of us are very happy not only for drinks but also for their satisfying jobs.