Presenting at CLEO-PR, Hong Kong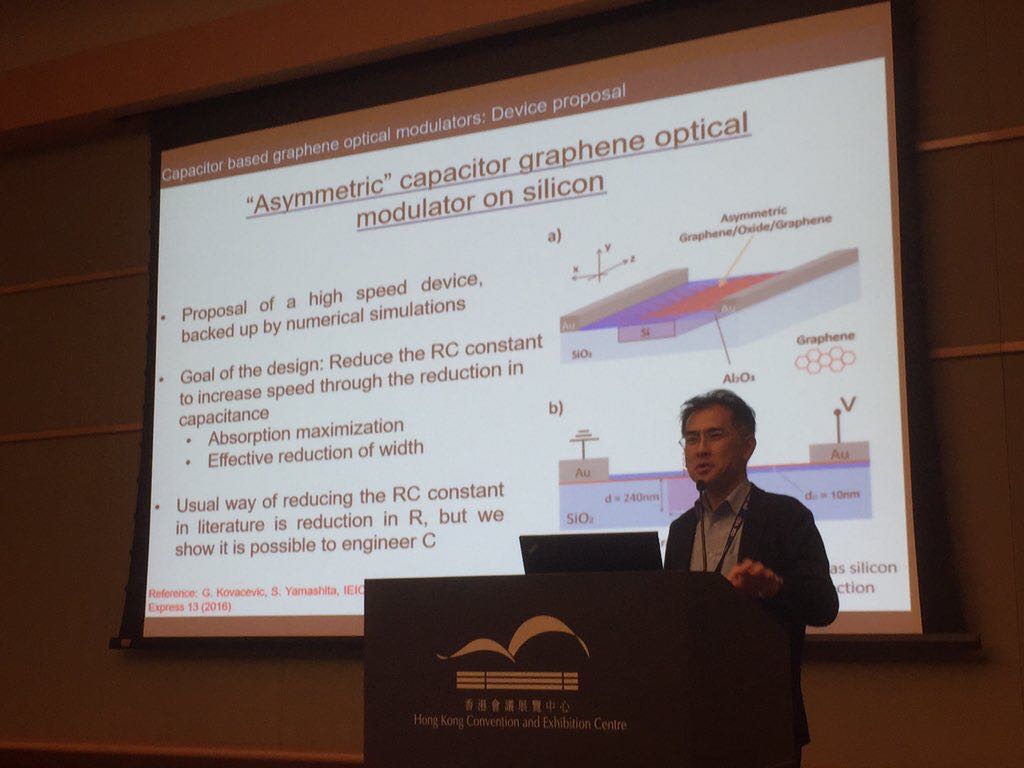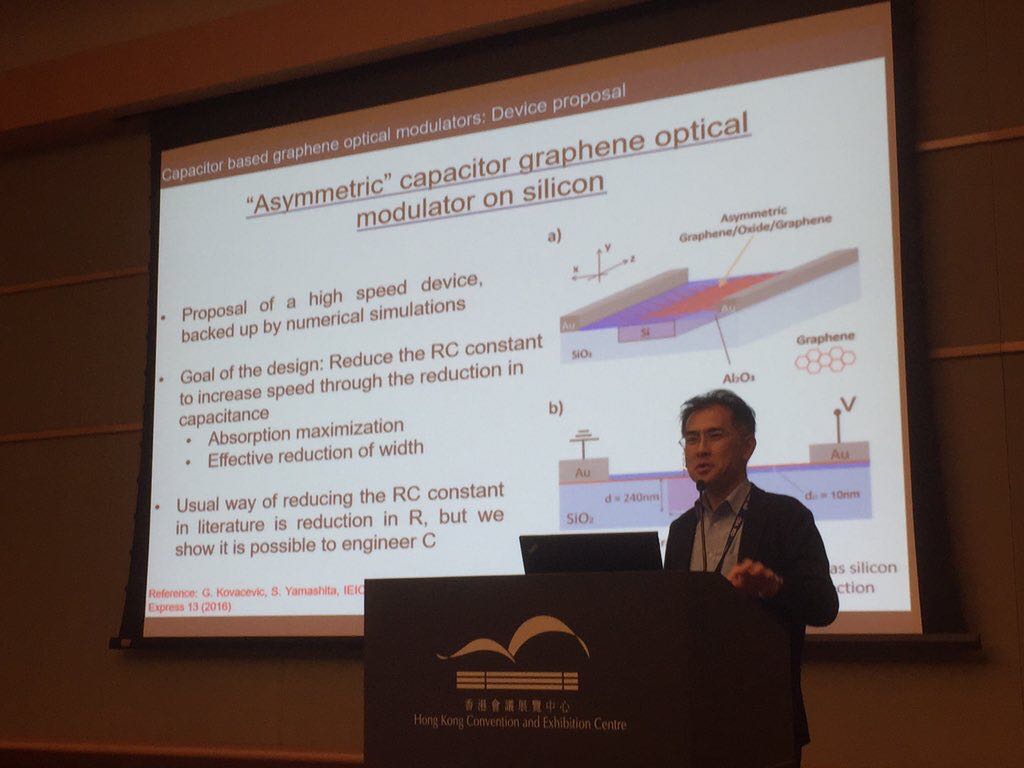 CLEO Pacific Rim 2018, Hong Kong (Photo by Rachel Won, International Editor of Nature Photonics)
A/Prof Set presented a paper by our fresh PhD graduate Dr. Goran Kovacevic at CLEO Pacific Rim 2018, Hong Kong.
Paper 4A.7 "The Influence of Intra-Cavity Loss on Mode-Locking of Fiber Lasers", Goran Kovacevic, Takuma Shirahata, Pengtao Yuan, Sze Y. Set, Shinji Yamashita.
Abstract: We experimentally characterize the influence of intra-cavity loss on mode-locking of fiber lasers using a variable attenuator and NPR. We back-up our results numerically and hope they will open a path to high loss components in fiber lasers, like optical chips or high percentage output couplers.
(Dr. Kovacevic has joined Goldman Sachs London since July 2018.)